Family first
Holidays with babies and toddlers
The first vacation as a young family – something very special. The focus is on cuddling time and relaxation. In this case, the demands on the accommodation are also special: Our apartments give you the calming feeling of being own rhythm to be able to have; a generous , undisturbed retreat to have – even on restless nights; and in the immediate vicinity the necessary infrastructure to be found.
We have put together tips and recommendations for the perfect first vacation in the Montafon for you:
The apartments
Our apartments are generous and the entire house is barrier-free. Baby monitor, high chair, baby bath and baby bed we will be happy to make you available for your stay. Some apartments also have a bathtub – we will be happy to provide you with more information.
Walking and shopping
The diapers are off, it's time for a nap and a quick walk? the central location in the middle of Schruns offers short distances and many other advantages. In just 2 minutes you can reach the pedestrian zone with one Supermarket, a pharmacy, the nearest drugstore and much more. Here you get everything you need to take care of your little ones and yourself.
A few meters in front of our entrance the Litz flows, surrounded by the Litzpromenade: one starts from here Completely pram-friendly round tour , along the Litzpromenade and on the banks of the Ill, past a playground and the Montafon Active Park. Those who like to see the surrounding mountains from higher up can stroll along the panorama path from the Bartholomäberg church.
Me-time for in between
Every young mother (and also young father) knows this: The short breaks in between – you want them as much as possible use efficiently – finally do something for yourself again, get out for a moment, move around and enjoy the fresh air; or just sit in the sun for a cup of coffee.
You will find the greatest potential for relaxation right in the house: with two saunas, infrared loungers, Kneipp basins and a relaxation room, every break, no matter how short, is worthwhile.
Here are a few more recommendations in the immediate vicinity:
Me-time only for mom
Finally doing something just for yourself again? An invigorating facial, pedicure, nails…. You can do all of this just around the corner from Komsetikstudio Evita treat. Out the door – into the oasis of wellbeing. Refreshed, revitalized and all-round beautiful, you can then devote yourself to loved ones again! Attention: Make an appointment well in advance.
Short sports kick
What sports mom doesn't long for that first short hike, bike ride or other Sports enjoyment . You will experience all of this in the immediate vicinity and be back again immediately if necessary:
For a few meters in altitude, the Bartholomäberg is ideal, on which you can start right behind the apartments – the dreamlike one Panorama path leads to the Silbertal and invites you to Walking, biking or running on. We will be happy to inform you about a suitable tour.
Family time
The Kristberg – family mountain
This is a real experience for the whole family Kristberg . The Kristbergbahn takes you up to 1,400 meters. And everyone gets their money's worth here: 200km of hiking trails, 25km of which are suitable for prams; Mountain bike routes and e-bike path network, panorama restaurant with mountain breakfast, 12 managed Alps & huts, play world, forest school and much more. The "Genießerberg in the Montafon" keeps what it promises.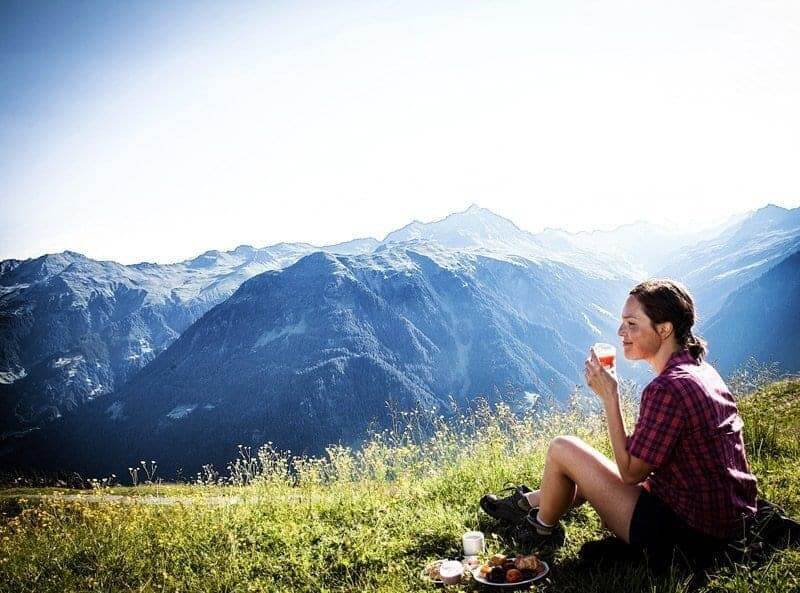 Baby swimming
Babies and toddlers enjoy splashing around in the warm water. Is that valid Medium water indeed as the origin of all life and the baby is particularly familiar with it: after all, it spends 9 months in the amniotic fluid in mom's tummy. The movement in the water supports in addition motor development of the infant, strengthens trust in oneself and in one's parents. That Valblu In Bludenz, in addition to a baby pool and elephant slide, there is also a sports pool, indoor and outdoor area, sauna, massages and much more.
Bathing fun
That Alpenbad Montafon can be reached on foot in just 15 minutes – a spacious natural swimming pond with a non-swimmer area, swimming lanes, diving rocks, adventure pool for children and a spacious bambini pool with a special one Mother-child area! Who one extra portion of relaxation you can take part in Qi Gong, meridian stretching & relaxation exercises every Tuesday or a "good morning" workout every Monday with exercises from fayo® (fascia yoga), functional yoga, stretch & relax. More about this on the Alpenbad Side.
For the bigger ones – children's hiking trails
On the Muntafuner Gagla way (Children's hiking trails) the older ones in the family can explore the Montafon villages – and have a lot of fun. Equipped with a backpack, binoculars, tape measure, compass, stopwatch and thermometer, little researchers can let their curiosity run free.
Your family nest
Your nest in the Montafon: Pleasure place, family place, retreat! Here you will spend the most beautiful first vacation as a young family!